Featured Author

P.A. Flinn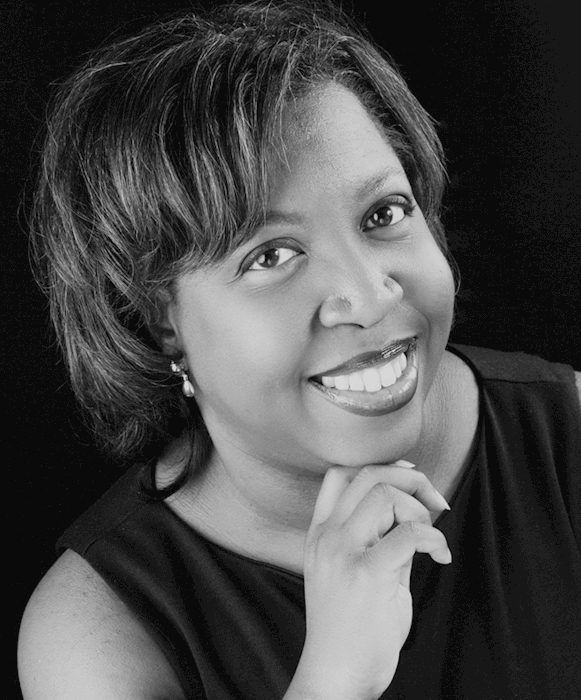 About P.A. Flinn
What inspired you to write a children's novel?
I normally write for grownups but I have these little characters that I've been drawing since I was a child. In my mind, each one had a personality and a story. I thought, why not get one of them out there?

What do you feel is your message in writing this book?
Adults understand that children who bully are usually in a lot of pain. But kids only know how they feel on the receiving end. It's important for them to understand that their worth isn't defined by someone else, and their identity is theirs, alone. It's really nothing to do with the bully and everything to do with learning to love oneself.

How long have you been a patient of COPC?
I believe about 15 years.

How do you feel about our efforts to promote diversity, equity and inclusion through the Great Beginnings Book Club?
It's exciting and it makes sense. Books are a natural vehicle to reach children before they've developed ingrained ideas about themselves or others.
COPC Pediatrician Recommendation
Alaya and Her Sparkling River
By P.A. Flinn
Level: 5-8 years
This is Patti's first children's book about a little girl, Alaya, whose confidence in herself is questioned by another. Alaya finds her way back to her animal friends and her river that were calling for her to return. A story about shame, doubt, and restoring confidence.
Purchase on Amazon
---
Baby Books & Picture Books

Up to Age 5
The Turtle With An Afro
By Carlotta Penn
The Turtle With An Afro
By Carlotta Penn
Level: Preschool-Grade 1
A fun, beautifully–illustrated story that is a celebration of all forms of hair with a lesson of self-love and acceptance.
---
Everywhere Babies
By Susan Meyers
Level: 18 months-4 years
This simple rhyming book pictures babies everywhere doing all the things that babies do. Wonderfully familiar for storytime and young readers!
---
The Book of Mistakes
By Corrina Luyken
Level: Age 3-6 years
Artfully illustrated, this inspiring book reminds us that mistakes are a normal and important part of creating beauty.
---
COPC Pediatrician Recommendation
Chugga Chugga Choo Choo
By Kevin Lewis
Level: Age 2-5 years
Rhyming and loud and colorful, and of course, featuring TRAINS, this book is a favorite for read-aloud time for new readers or for storytime before bed.
---
Company's Coming
By Arthur Yorinks
In a quirky book about not judging aliens by their spaceships! Kindness rules!
---
Greetings from Somewhere (Series)
By Harper Paris
Join twins Ethan and Ella as they travel the world, finding lots of mystery and adventure along the way!
---
Hero Mom
By Melinda Hardin
Hero Mom
By Melinda Hardin
Deployed moms in the military do important work. This book tells their many stories with pride and love.
---
The Honest to Goodness Truth
By Patricia McKissack
After she is caught lying to her mother, Libby vows to ever only tell the truth. Follow Libby as she learns that honesty is the best policy, and also learns how and when to share truth.
---
Charlie & Frog
By Karen Kane
While exploring his new town, Charlie meets an agitated old woman who gives him a desperate message in sign language. When the old woman later disappears, Charlie engages his friend Frog (who is Deaf) to help him solve the mystery disappearance.
---
Clementine (Series)
By Sara Pennypacker
Level: Ages 7-10
Silly and sweet Clementine has a knack for getting in trouble. Follow her antics as she navigates both school and her annoying big sister!
---
Clubhouse Mysteries (Series)
By Sharon Draper
Set in Cincinnati, this mystery-adventure series gets started when a group of fifth-grade boys find bones in their "clubhouse"!
---
COPC Pediatrician Recommendation
Frazzled: Ordinary Mishaps and Inevitable Catastrophes
By Booki Vivat
The second in a series, this zany graphic novel finds the slightly neurotic but oh-so-relatable Abbie learning how to cope when things go wrong in sixth grade. Great for reluctant readers!
---
Books for

Middle-Schoolers & Tweens
Checked
By Cynthia Kadohata
12 year–old Conor's life is in flux: because money is tight he has to choose between his new AAA hockey team and cancer care for his beloved dog, Sinbad. Read this heartwarming story to find out how love and family help Conor thru trying times.
---
The Toothpaste Millionaire
By Jean Merrill
Level: Ages 10-13
Set in 1960's Cleveland, Mac, Rufus, and their sixth grade friends start their empire by finding a way to make a cheaper brand of toothpaste! Read to find out how they become rich in money and in friendship.
---
Inside Out & Back Again
By Thanhha Lai
Told from a child's point of view, this award-winning book is inspired by the author's own experience emigrating from Vietnam to Alabama.
---
COPC Pediatrician Recommendation
Locomotion
By Jacqueline Woodson
When tragedy strikes his family, Lonnie aka "Locomotion" retreats into his own world of grief and sadness. Told in verse, this story shows the power of of how the written word can be a catalyst for hope and healing.
---
Young Adult Books for

High-school Aged Kids
Just Mercy
By Bryan Stevenson
Now adapted into a movie, this autobiographical book profiles the author's journey as a newly minted lawyer who felt compelled to act once he discovered that the state of Alabama offered no public defenders for death-penalty appeal cases.
---
The Giver
By Lois Lowry
A 1994 Newberry Award-winner, this dystopian novel finds 12 year-old Jonas in a tightly–controlled, outwardly ideal world. Find out what happens when Jonas is given his "life assignment" and how he rebels.
---
Climbing the Stairs
By Padma Venkatraman
Set during WW2 in India, 15 year-old Vidya worries about her injured father and her society's expectations of women at that time. How will she handle her new circumstances?
---
The Beauty in Breaking
By Michele Harper
Dr. Michele Harper is an emergency room physician exploring how a life of service to others taught her how to heal herself.
---

Inclusive History of the USA
View Resources
Bury My Heart at Wounded Knee: An Indian History of the American West - By Dee Brown
Crossing the Danger Water: Three Hundred Years of African-American Writing - Edited by Deirdre Mullane
March: Books 1-3: A Book Series about the Civil Rights Movement - By John Lewis, Andrew Aydin, & Nate Powell
My Soul Is Rested: The Story of the Civil Rights Movement in the Deep South - By Howell Raines
Parting the Waters: America in the King Years 1954-63 - By Taylor Branch
The Color of Law: A Forgotten History of How Our Government Segregated America - By Richard Rothstein
The Fire Next Time - By James Baldwin
The New Jim Crow - By Michelle Alexander
The Warmth of Other Suns - By Isabel Wilkerson
The 1619 Project from the New York Times (also a Podcast)
These books are merely suggestions from COPC and not an endorsement. Our aim is to foster empathy, and some of the books, as in life, may deal with new or touchy subjects, which in our minds provides the perfect opportunity for family discussions with the developing child in a loving safe environment.