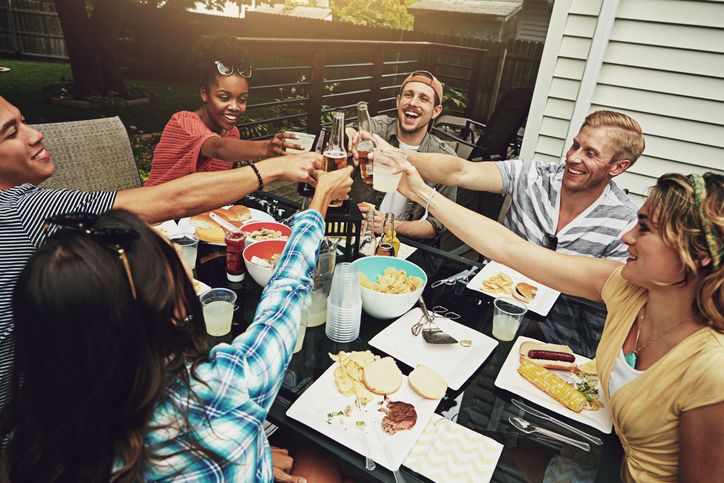 The summer months are a perfect time for enjoying cookouts, cool treats, and fresh seasonal produce. Although many are considering how to keep their health in focus during all the special gatherings, you don't have to worry if you follow these three tips:
Stay Hydrated
Water is the most important nutrient for your body – yes water is one of the macronutrients, along with carbohydrates, fat and protein. Anytime you are sweating make sure to prioritize water as your next drink.  If you are not a fan of water, try flavoring it with fruit. Some unique combinations include blueberries + oranges, or basil + strawberries
Focus on Fruits and Vegetables
If your kids are staying home over summer break, make sure to have washed and ready-to-eat produce for them. Opening the fridge and seeing rinsed grapes that are off the vine in a clear bowl is a lot more appealing than seeing them in the bag from the grocery store. If you are going to a picnic or cookout, bring a dish with a twist such as this delicious pineapple salsa recipe (recipe below). Or if you are the one manning the grill, add some seasoned veggies such as zucchini, yellow squash, bell peppers, eggplant, or asparagus. 
Don't Stress the Small Stuff
A healthy diet is flexible and balanced with a variety of foods. Enjoy the foods you eat with intention and mindfulness. 
Pineapple Salsa Recipe
-    2 cups diced pineapple (okay to use canned in 100% juice)
-    ½ cup diced red bell pepper
-    ¼ cup diced red onion
-     ¼ cup chopped green onion
-    ¼ cup chopped cilantro
-    1 jalapeno chopped (with seeds removed) 
-    Juice from 1 lime
-    Salt to taste